Welcome to Lake States Lumber Association
Providing Leadership and Education to Assure the Sustainability of Our Forest Resources
Lake States Lumber Association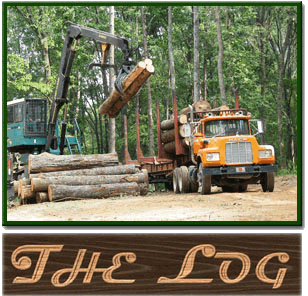 Incorporated in 1983 to provide representation to a broad cross-section of individuals and business organizations involved in the timber industry, the Lake States Lumber Association's membership of over 140 members represents 18 states and one Canadian Province. The Association's primary objective is to Providing Leadership and Education to Assure the Sustainability of Our Forest Resources.  This objective is achieved by a network of committees and volunteers.
In a joint effort with other organizations including the Great Lakes Timber Producers Association, Hardwood Federation, and the National Hardwood Lumber Association, Lake States Lumber Association actively lobbies state and federal legislatures on pertinent issues affecting our industry.
Please visit the various pages on our website to learn more about LSLA. Interested in becoming a member? Fill out the Membership Application form and send it in to us.
Interested in learning about careers in the lumber industry? For more information on the Real American Hardwood Coalition go to: https://realamericanhardwood.com/
Visit the Hardwood Coalition page
Please do not hesitate to contact our office with any questions, comments, or concerns you have regarding this site, the workshops/meeting, or the Association itself.
Events
Wood Dust Safety Isn't Expensive, It's Priceless Workshop
October 5th
Click Here to Learn More
Registration Form

Hardwood Lumber Grading Course
October 24th-26th
Sawing, Edging and Trimming Course
October 27th
Membership Dues
-Click here to fill out the Membership Application form and send it in to us.