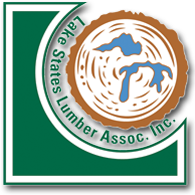 Sawing, Edging, and Trimming Class
Do you have new employees in need of training on sawing, edging, or trimming?
Could your current employees benefit from reviewing the basic processing concepts to better avoid common mistakes?
Do you want to stop sending dollar bills into the hog?
Join LSLA Education, Inc. for a one-day workshop on sawing, edging, and trimming on Friday, May 17. This course will cover the basics of NHLA grading rules, sawing for recovery, and edging and trimming require-ments. Bottom dollar issues of upgrade and increased recovery will be emphasized.
May 17, 2019
Kirtland College &
AJD Forest Products
Grayling, MI
Co-Sponsored by
MI-DNR
For information about hotel accommodations, please click here for the course brochure.
Limited to the first 30 registrations!